In 2013 I am making a real effort to get healthy.  Last year I chose simple eating over healthy eating and it is time to stop!
For New Years we went to a friends house with a few others and had an amazing family style dinner.  I was tasked with bringing the sides and was really happy with how they turned out.  I made "Healthy Mashed Potatoes" and "Lemon Rosemary Asparagus".
With the Mashed Potatoes – I substituted whole/dairy milk with Almond Milk (I used So Delicious) and butter with soy free/ dairy free butter (I used Earth Balance).  They turned out really great and no one could tell the difference without the bad fats.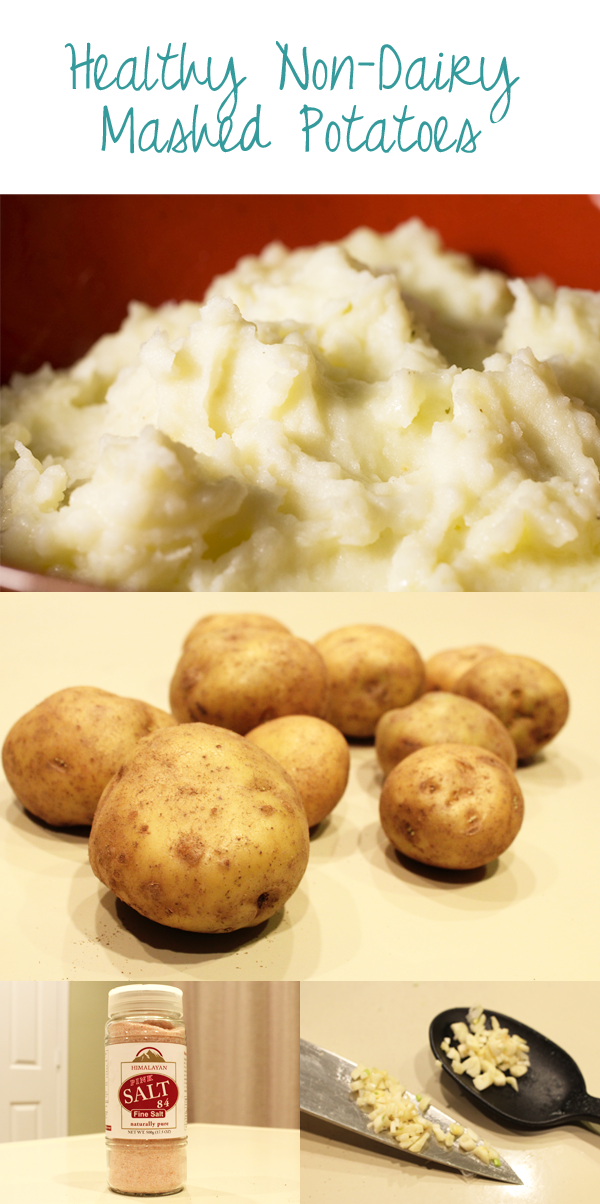 HEALTHY MASHED POTATOES RECIPE
INGREDIENTS
10 lbs of yellow potatoes (you could use yukon)
4-5 garlic cloves
1/2 of an onion (I used yellow)
Almond Milk to taste (this is to smooth it out)
Dairy Free Butter to taste – I used about 6 spoonfulls for 10 lbs of potatoes.
Salt to taste (I used Pink Himalayan Salt – You can read about why it is healthier here)
Pepper to taste
DIRECTIONS
Wash and peal the potatoes – cut the potatoes in quarters and add to boiling salted water
Add minced garlic and chopped onion to potatoes in the water
Once the potatoes are soft, drain from the water and add to serving dish
Mash your potatoes and add milk to get the consistency you like
Add butter, salt and pepper to taste
Next was the Lemon Rosemary Asparagus.  This was so light and fresh and I think everyone really liked it!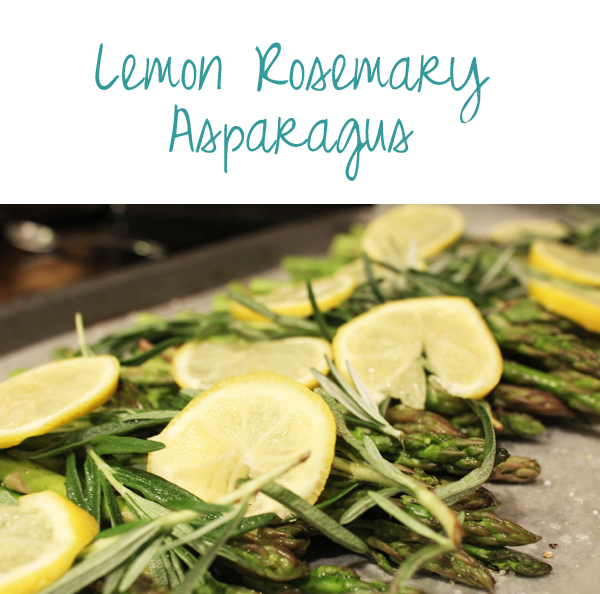 LEMON ROSEMARY ASPARAGUS RECIPE:
INGREDIENTS

2 Bunches of Asparagus
1 Lemon
A few bunches of Rosemary
Olive Oil
Salt (I again used the Pink Kimalayan)
Pepper (I used the larger crushed pepper to add texture)
DIRECTIONS
Turn oven on 400 degrees
Line a baking sheet with wax paper
Wash and prepare asparagus (see more on this below) – line out on wax paper
Drizzle with olive oil and add salt and pepper to taste
Thinly cut lemon and lay on top of asparagus
Add rosemary to asparagus
Bake for 8-10 minutes and then carefully flip asparagus over.  Bake for an additional 8-10 minutes and serve immediately.
Ok – finally my trick to perfect asparagus.  If you bend a stalk of asparagus, it has a breaking point.  It will break right at the point of where it starts getting tough.  Perfect Asparagus every time!