Hey guys.  I had the MOST fun this past weekend with a wonderful group of bloggers and Kathryn Godwin making necklaces.   Have you heard of her?  This girl is like that creative person you wish you could be.  You can thank her for many of the amazing Anthropologie storefronts…  yep… amazing!
Hand Painted Dots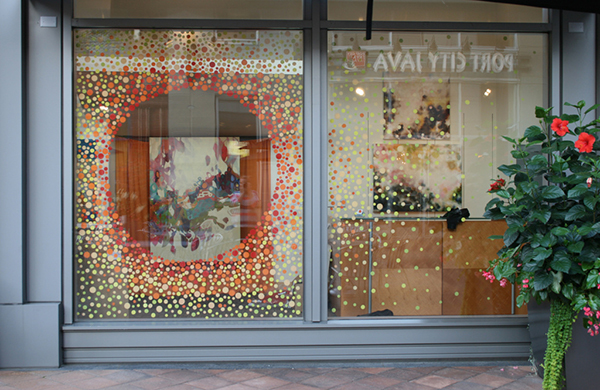 Coral Reef Display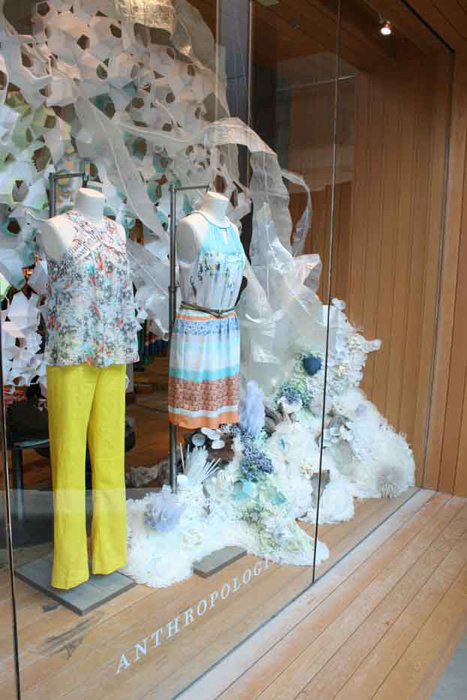 Floral Garden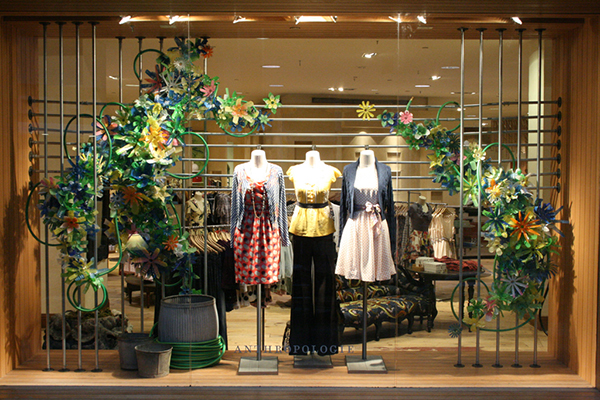 This girl made tea bags look amazing people…. TEA BAGS!!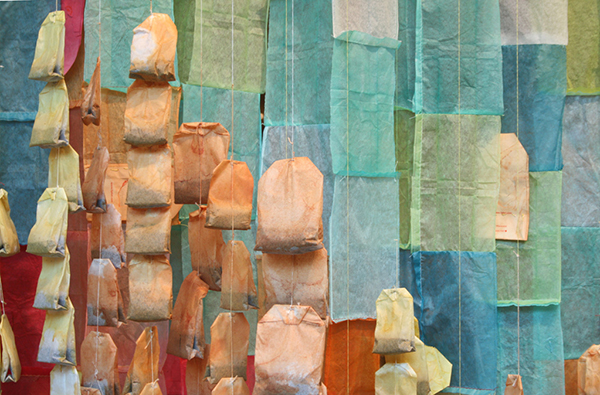 And I can't even talk about this dress – made of paper…  This is what made me start following her.  I saw it on a wedding blog while I was planning my wedding.. and holy moly!!!  INSPIRATION everywhere!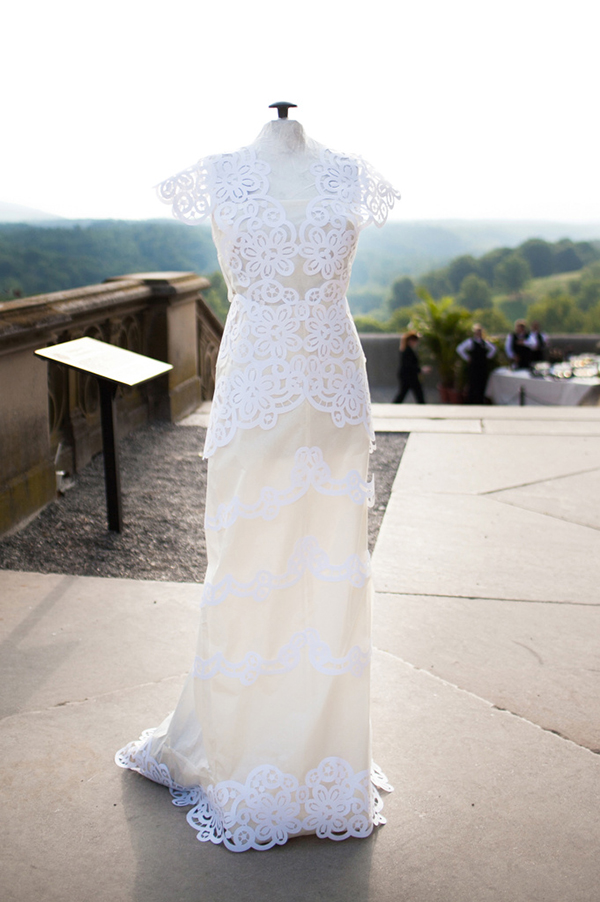 We even had one for our event… check out this rope and tassel display… LOVE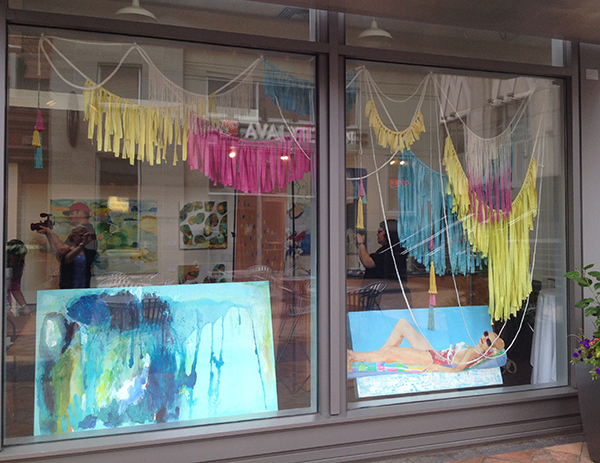 It had been so long since I had actually made a craft out of raw materials, and when I saw her post in instagram… I knew I had to go!  Turns out I won a free registration with this lovely lady – Deedie Springer of Springvine Design.  And speaking of inspiring and creative, she is the one who is responsible for my wedding flowers – see them here and here ….look at her hard at work!  LOVE IT!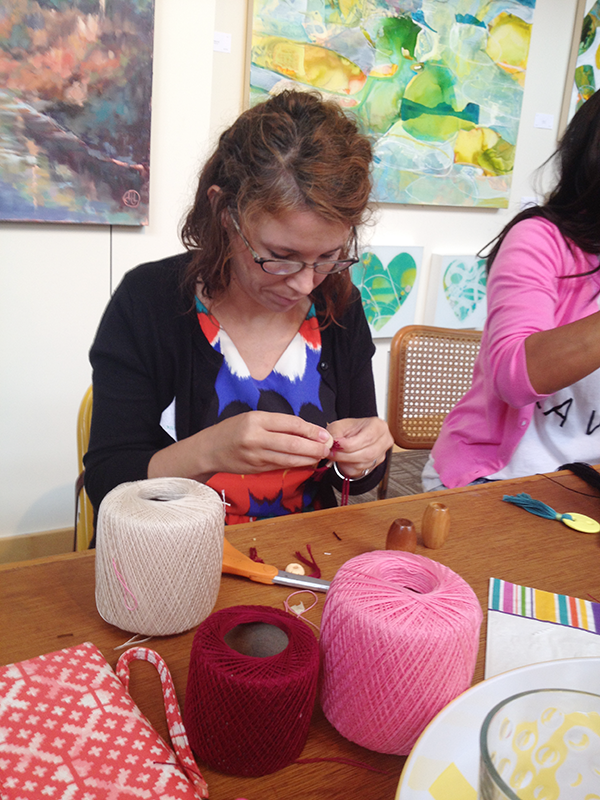 It all started out by choosing beads (she handmade) and taping down our string to the table like you used to do when you made friendship bracelets… awe I felt like a kid again!
We made the rope by a twisting technique and then added tassels, beads and whatever we wanted.  I decided to use my Dry Ink colors and just love how my necklace turned out!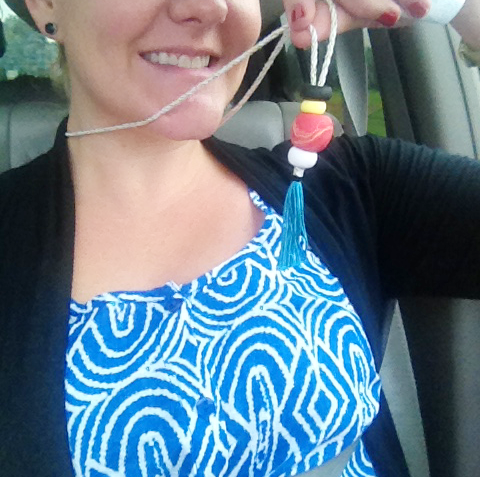 Even better I met some amazing fellow bloggers.  Isn't it funny when you realize you have to introduce yourselves as your company name or instagram handle!?  Thank you social media!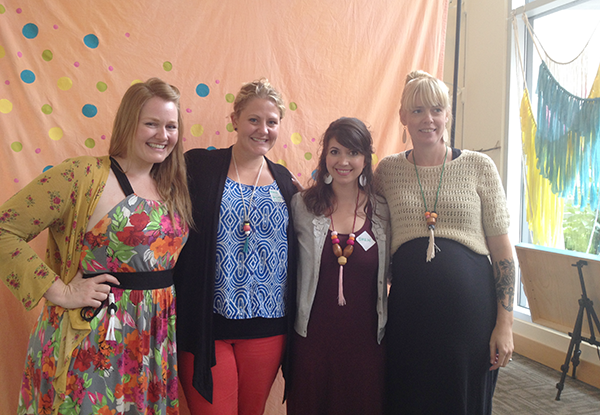 Kathryn of Studio Cultivate, Me, Dawn – co author of Carolina Bride Book and Nikki of Bunch Collective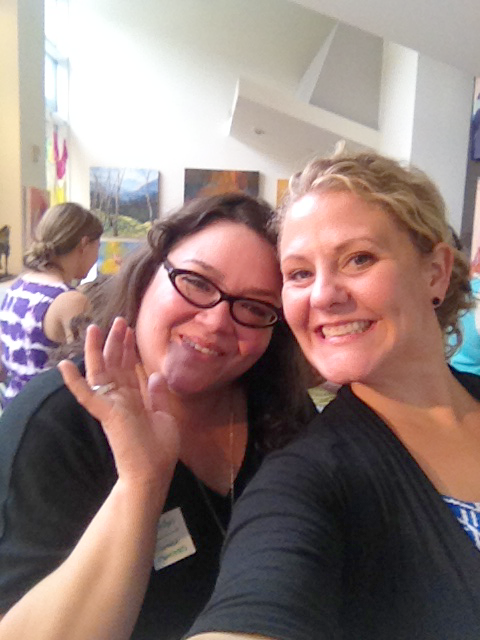 Reconnected with the talented Brellyn of Vintage Concord.
This day was amazing!  In just 2 hours I was inspired to create again, to get out there and do something with my hands, to draw, to make jewelry, and to surround myself with other creatives… it so feeds my soul!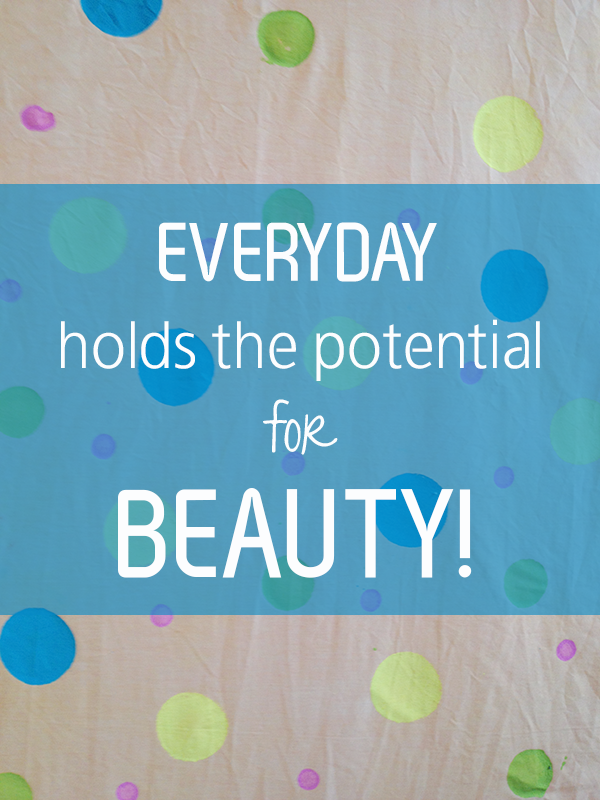 The quote above is made by using a photo of the backdrop created for photos!