I am realizing something as I get older… those extra pounds do not come off quite as easily.
A few years ago I would eat healthy for a week or so and maybe throw in an extra work out then, like magic… 5 pounds were gone.  Well, not anymore.  I am also realizing that it is no longer about looking good in my clothes for that day at the beach or night out with friends, it is about being healthy – taking the best care of my body that I can.
I am making conscious efforts to get outside and get healthy!  Eating healthy and working out are part of my life, not just something I have to do from time to time.
I am starting to read my Health magazine a little more closely and wanted to share with you a few pointers that I felt were great take aways from the September issue.
Keep moving…you do not have to run, but you do have to move! Here is an info graphic on Walking, Jogging and Running it off.  Just one hour a day to get off those pounds!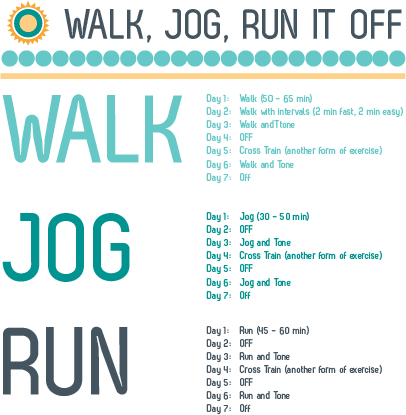 And if you want to take your workout to the next level, sign up for a 5K in your neighborhood.  These are for all fitness levels and typically support a great cause!  My favorite website to look for a 5K or 10K near you is active.com.  You can search by your city and surrounding areas.
This month Health Magazine also suggest that you take a few physical tests.

Did you know that the two-mile run is one of the tests the US Military uses to evaluate a potential serviceperson's fitness level?  It is just long enough to test endurance, but also short enough for you to push yourself.  If you are between the age of 37 to 51, you should be able to finish in 17:30 or between an 8 and 9 minute mile.  For those of you that run on a treadmill, you speed would be set between 6.5 and 7.5.  Here is a chart on treadmill speed vs. road time.
They had a few ideas to help you get motivated…help you stay on track when you are getting healthy or good reminders to keep you going!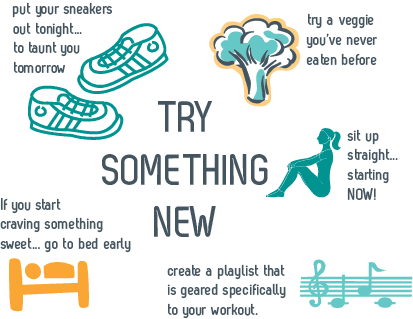 I am serious about this, below are a few pictures from this past weekend!  We took a trip to Charleston, SC and decided to walk the  Cooper River Bridge.  This is NOT a walk in the park… let me tell you!  I have done the  10K Bridge Run for the past 6 years, but never taken the time to walk and enjoy the views – it is worth it and if you ever make it down there, be sure to check it out!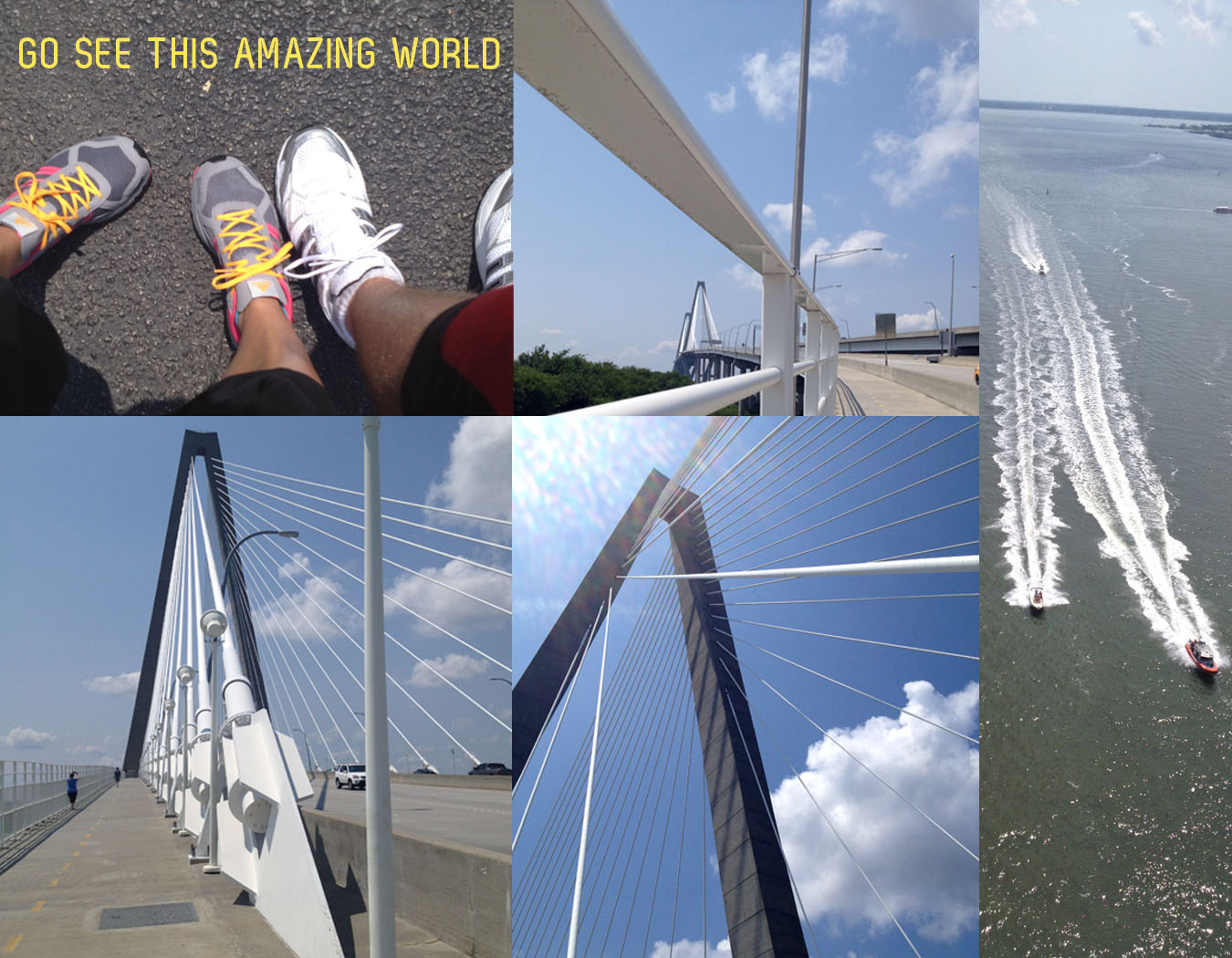 Time to get moving!!