As long as I can remember, I have been going to football games.  In the south there are two things every fan knows how to do on game day:  tailgate and dress for the occasion.
I was raised a NC State fan – so as long as I could remember, I was wearing red, cheering for the pack.  But… then it was time for me to go to school and I chose, THE UNIVERSITY OF NORTH CAROLINA AT CHAPEL HILL…  Can you tell I am a fan?  Go Heels!  A few years later my sister followed my dad's foot steps and headed to Raleigh, so you can only imagine it was quite the house divided.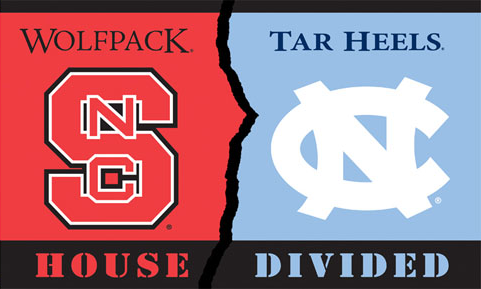 As college began, I found myself wearing more and more light blue and less red – but it is hard to turn your back on that team you were raised on. These days you can find me wearing a little bit of both!
GO HEELS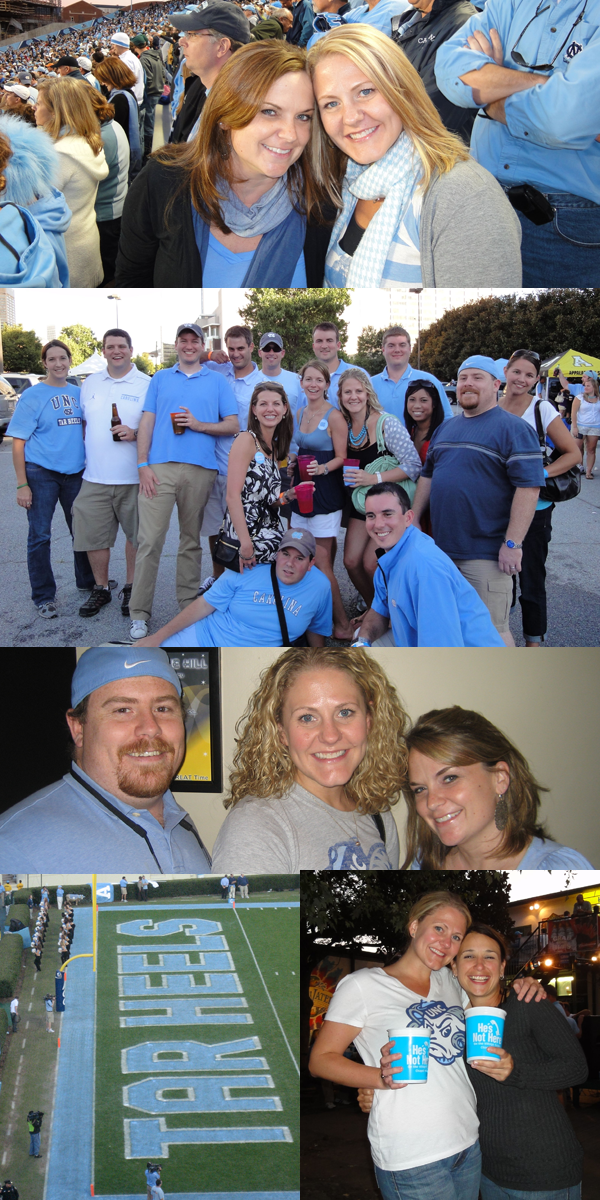 Go Pack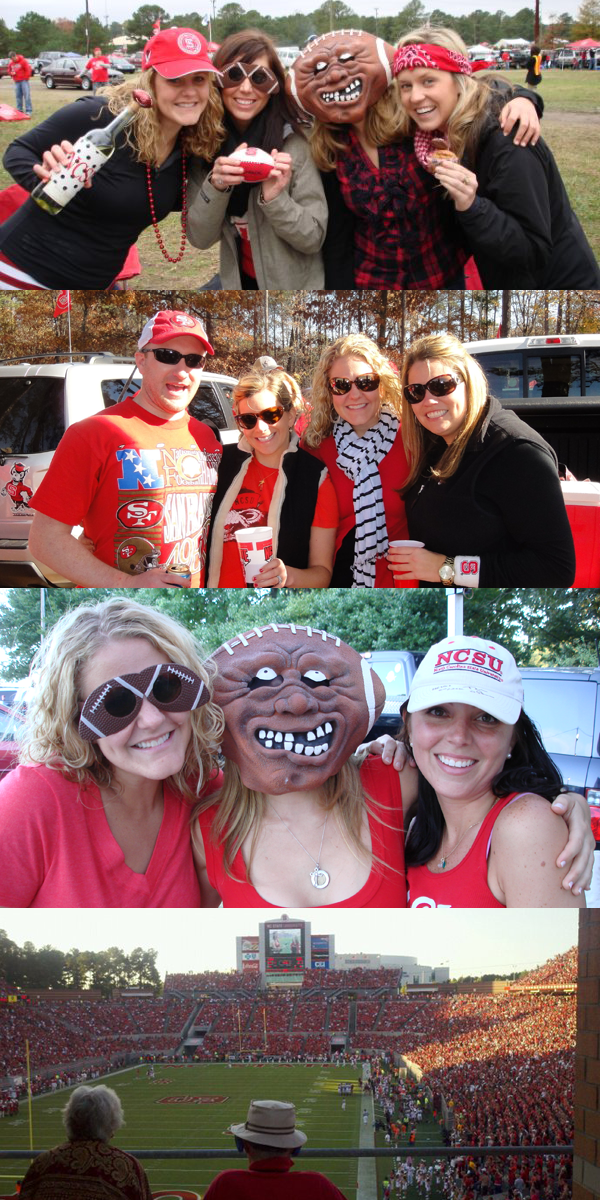 But the best day of the year is when UNC plays NC State… I LOVE it!!  – and just to clear the air, you can see I do wear blue!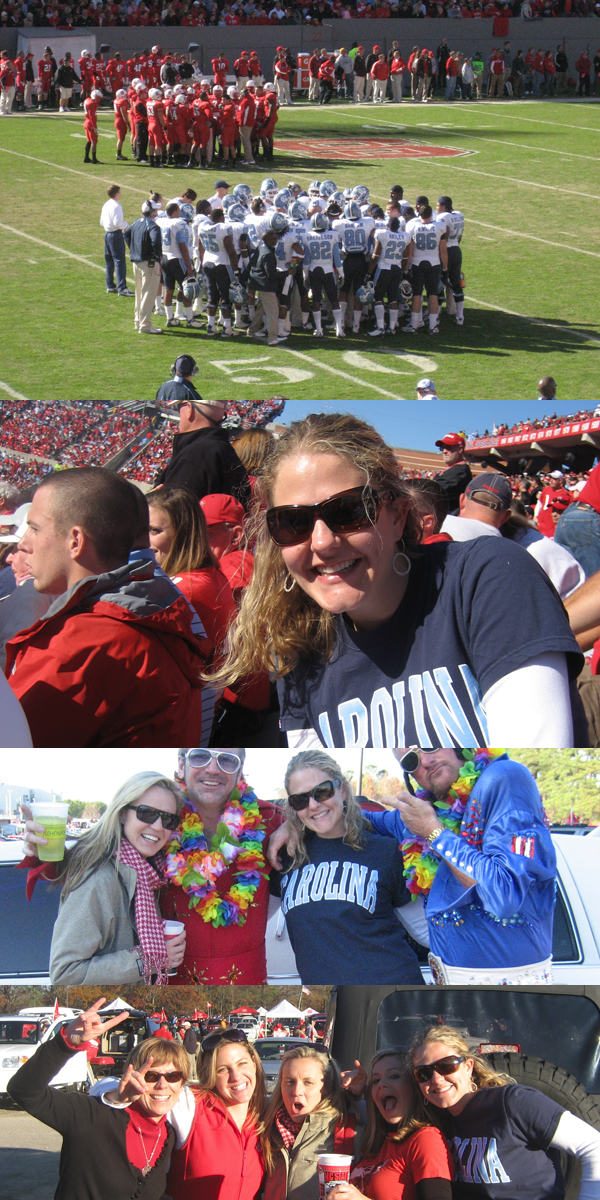 These colors are near and dear to my heart.  They are the two colors I chose for my personal company's brand… Blue and Red!!

 What colors do you wear on game day?  Ladies, if you need help, check out Vestique!  They seperate their clothes out by school!  Game-day shopping made easy!