My wedding is officially 5 months from yesterday…  That means it is time to get the save the dates out the door, and for me that means its time for calligraphy – hand addressing all of my envelopes!
I love calligraphy.  I have done it for years after learning it from watching my dad and his mother.  You can see some of my styles here on my facebook page.
Sometimes however, I do not feel like getting out a special pen.  That is how I came up with my easy way to cheat yourself to a calligraphy look.  I promise you this is something ANYONE that can write in cursive can do!  I promise!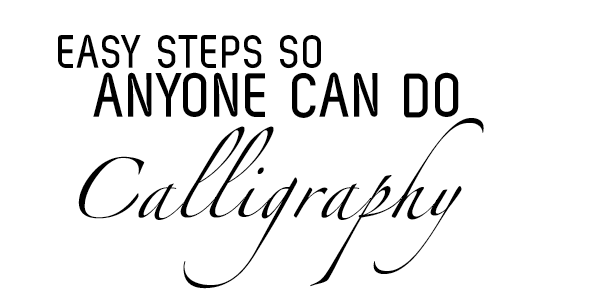 First write out what you want in cursive.  This could be someone's name on an envelope, a quote, a gift tag, etc.  For the purpose of this tutorial, I did a quote that is special to me.  See easy right!   My suggestion is to keep it as simple as you can as there is no real need to get crazy with the letters.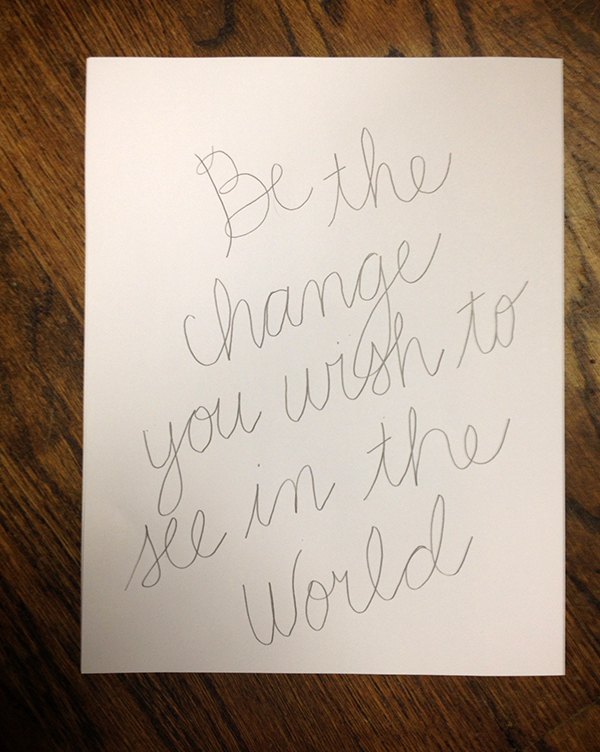 Next you will outline the letters, adding "weight" to them – almost where a shadow would fall.  I typically do this on the left hand side of the letters.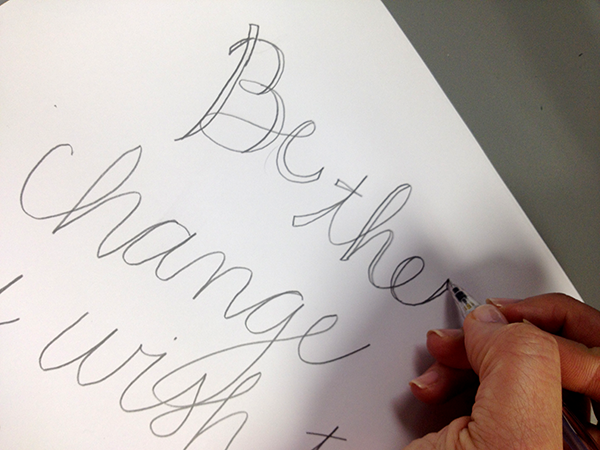 The final product should look something like this. – Nothing special right?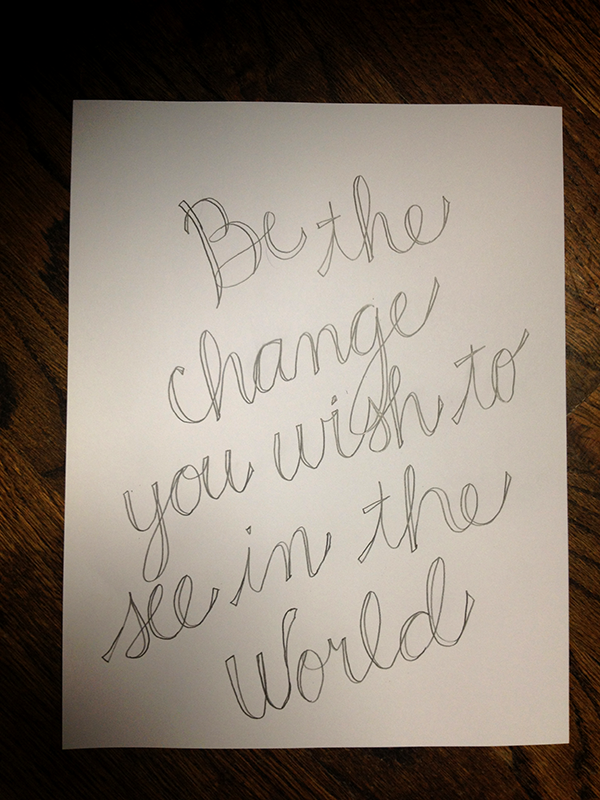 Then just go in and color in the spaces that you created!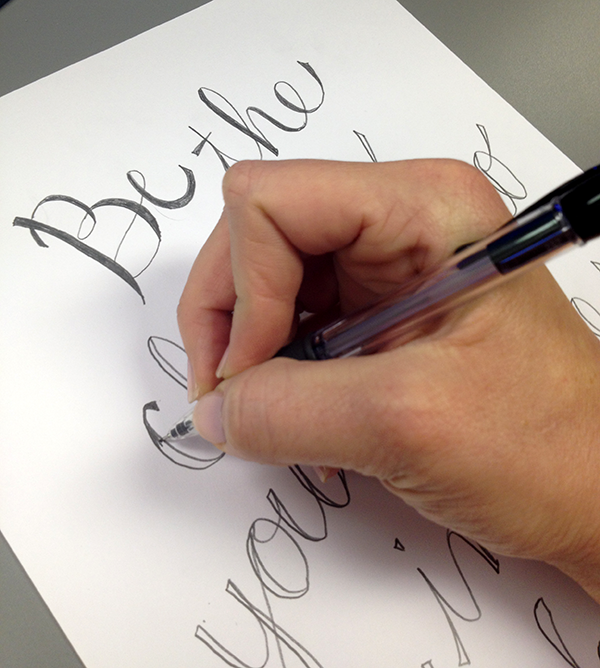 The final product should look like this.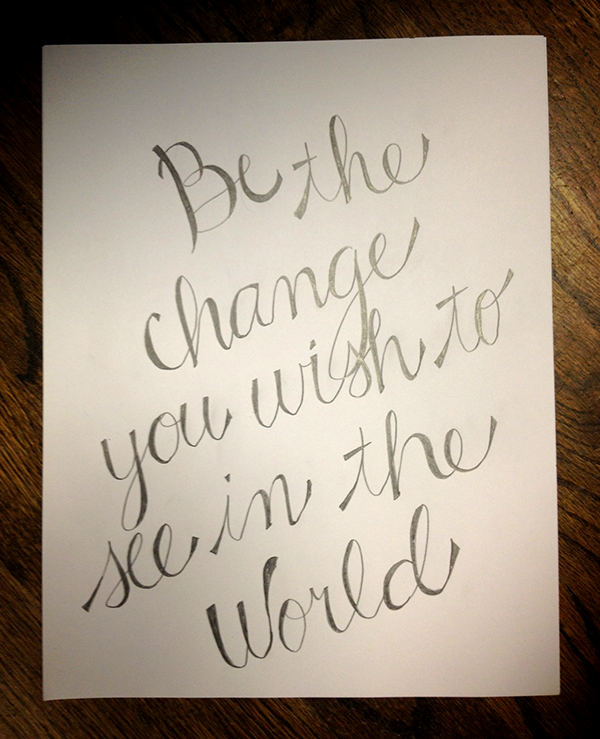 pretty good huh?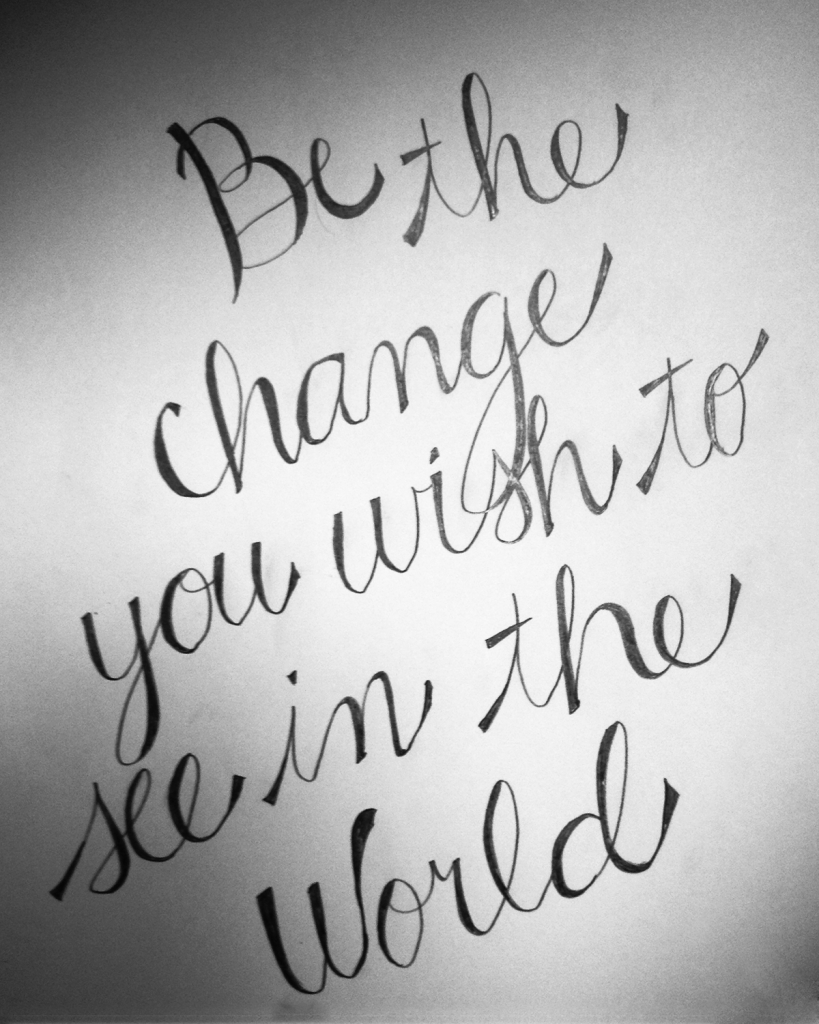 I would love to see other tutorials that you have to make easy calligraphy – better yet… do you have any projects that you have done yourself with calligrahy?