Well today is officially 4 months from when The Mister and I say "I do".  I can't believe how fast time is going by – we have SO much to do!
With my graphic designer pen in hand, you can imagine that I am quite busy with invitation design!  I have my design and cant' wait to share it with you – that will be coming later!
As I was choosing the style of print that I wanted to use, I have talked with a few friends and realize the terms that are so common to me, are not so common to everyone else.  So… today I share the 4 most popular styles of printing for wedding invites!  Letterpress, Embossing, Thermography and Engraving.

Letterpress.  This is the style that I have chosen to go with.  I LOVE it!!!  I love the history of letterpress and the amazing texture it creates!  The impression of the metal leaves an indention in the paper that you just can't get any other way!  Here is a blog post I wrote about letterpress a while back!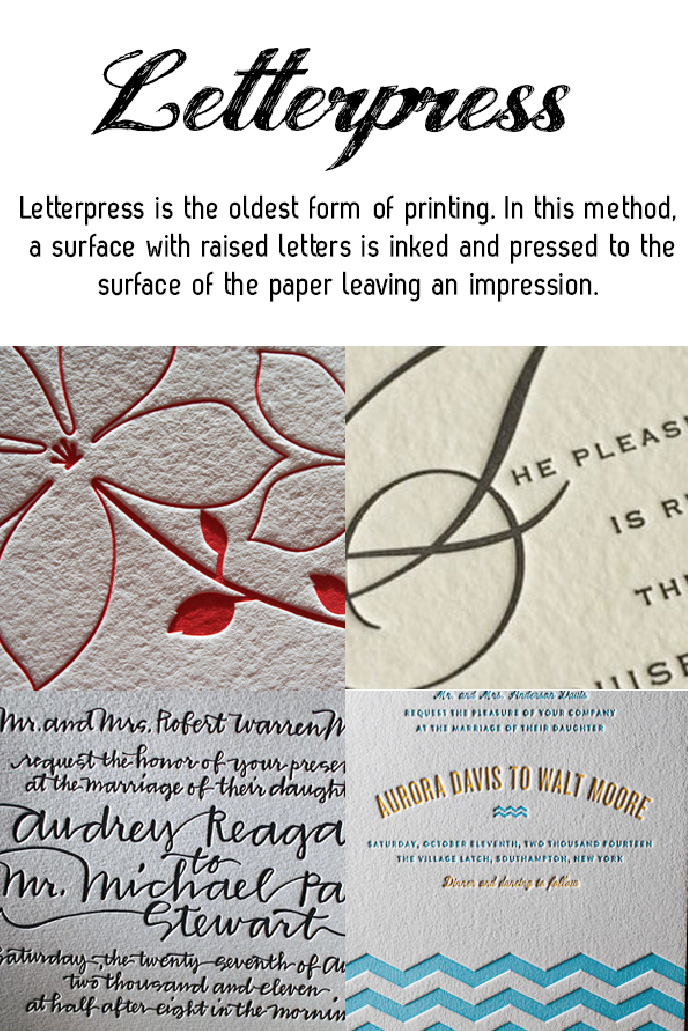 Thermography.  – This is very simple to engraving but MUCH CHEAPER!!!  Thermography uses an ink that is applied to a paper.  Once the paper is heated, the ink rises and creates a print that you can fee sitting above the surface of the paper.  This application gives your invite a traditional look, especially with a script font.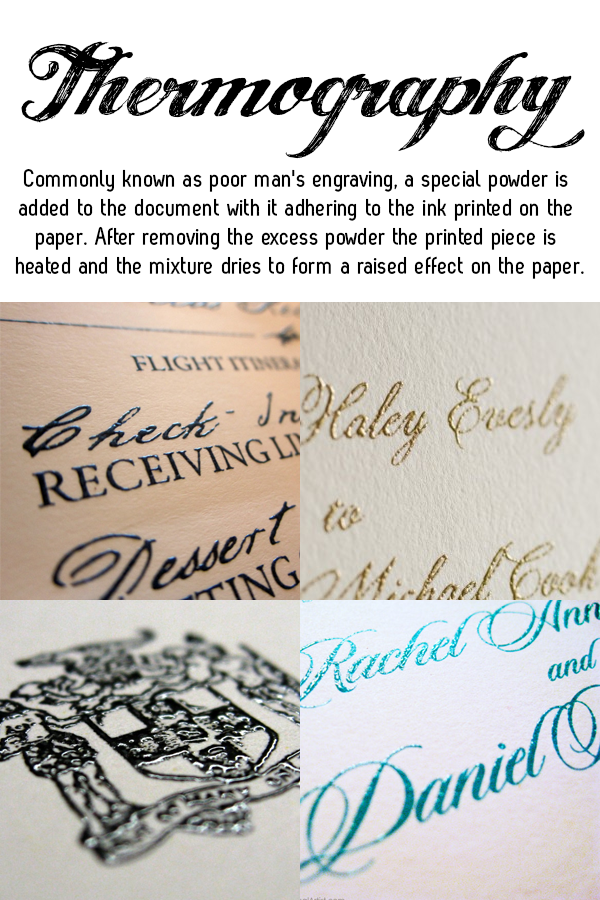 Embossing.  You will love this style if you like the color on color look.  I think it looks great with monograms, initials, or floral design.  White on white with paper that has been "bent" in a way to create an image.   BEAUTIFUL!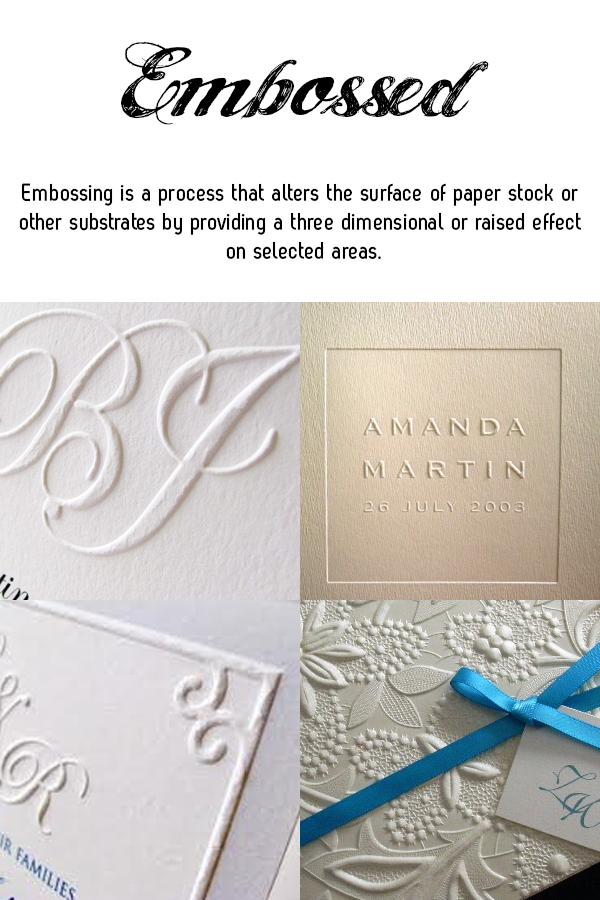 Engraving.  If you have an unlimited budget and you want to go as traditional as possible… this is the technique for you!  Engraving is the traditional way to give you the same "look/fee" as Thermography.  For a better description on the difference between the you can read this article.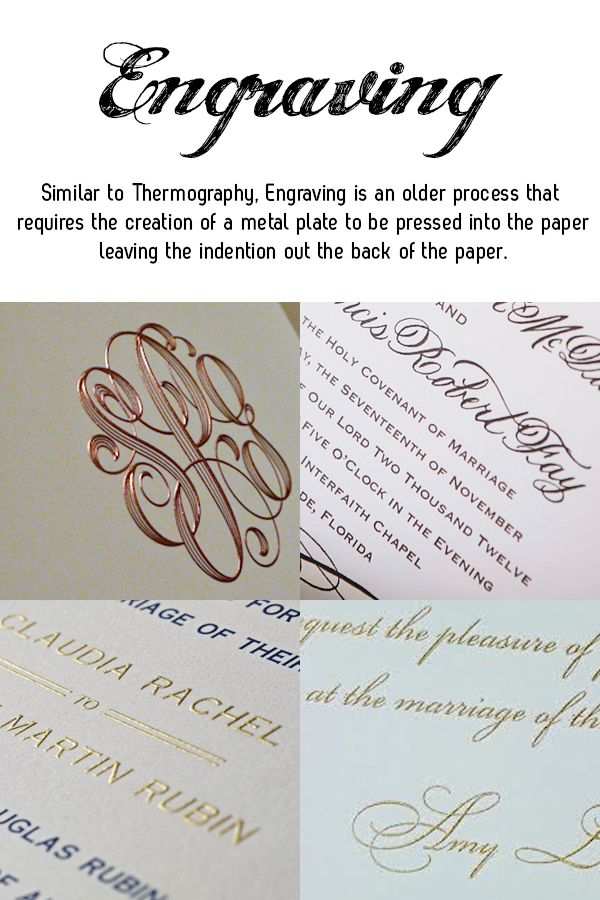 I just love this entire process!  Wedding invitations are so beautiful and so personal!!! Do you have any favorites?  What is your dream wedding invitation?