We all could use a little extra motivation to get out there and get some exercise, right?
I came across this awesome app last week and I must say, it might just get me motivated to get up and go a little more!
Charity Miles is a free app that allows you to earn money and raise awareness for charities by walking, running or biking– all courtesy of our corporate partners. All you need is an iPhone or an Android and the free Charity Miles app. As you walk, run or bike, the app will track your distance and you'll raise awareness and earn money for your charity:
* Bikers earn 10¢ per mile;
* Walkers and runners earn 25¢ per mile;
* All up to One Million Dollars, courtesy of our corporate sponsors.
Pretty awesome, right!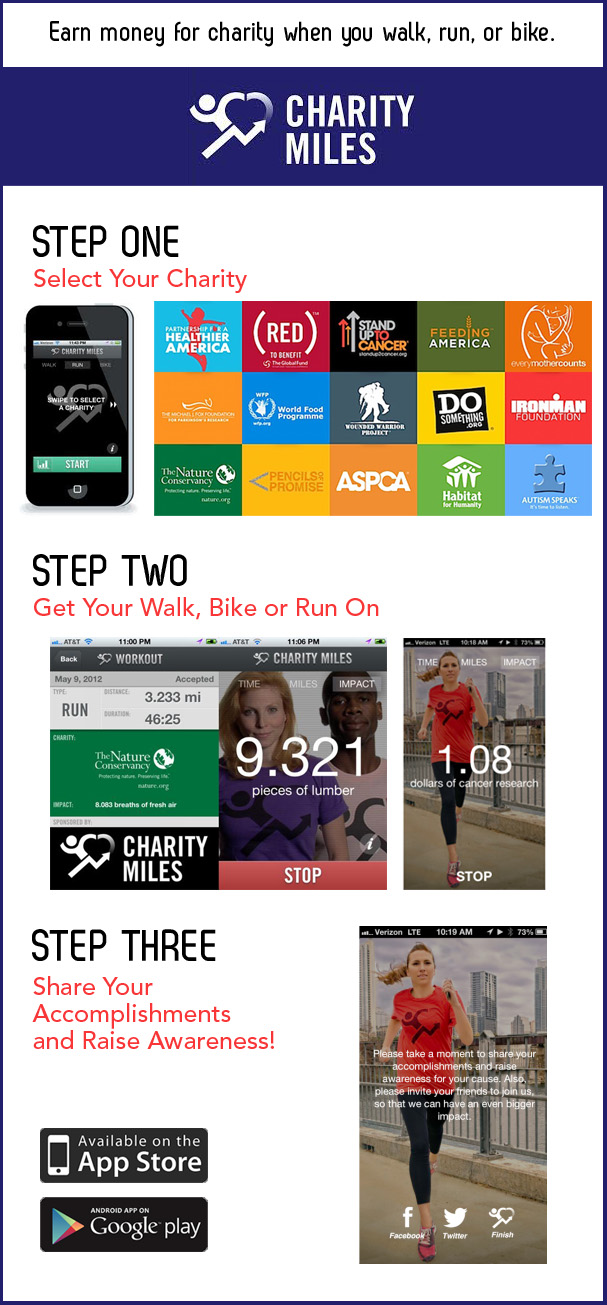 Let's get moving!  Which charity would you walk/run/bike for?