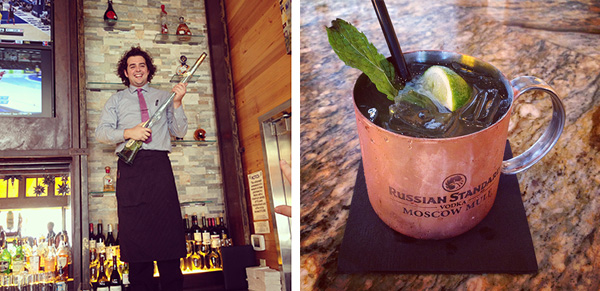 I had the pleasure of visiting Austin, Texas about a week ago.  What a great town!
Some friends of ours were getting married and we decided to make a long weekend of it.  We stayed at the historic Driskill Hotel right in the heart of downtown.  What a beautiful place, and over 100 years old!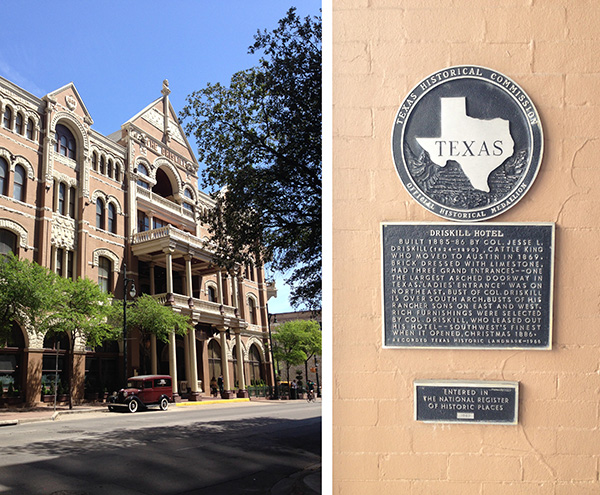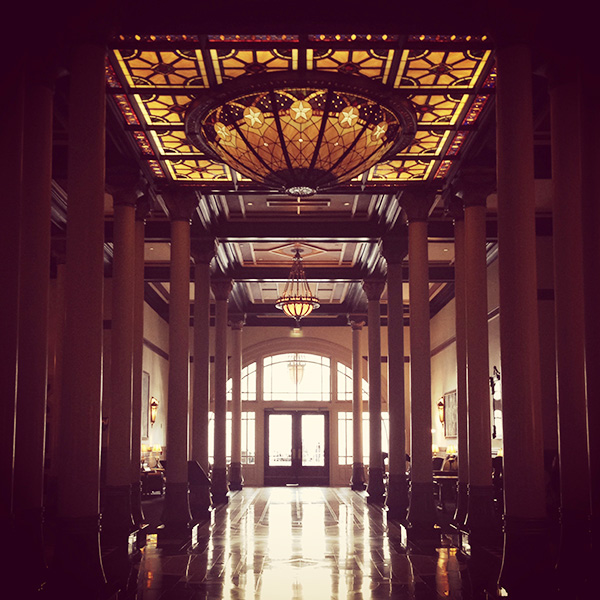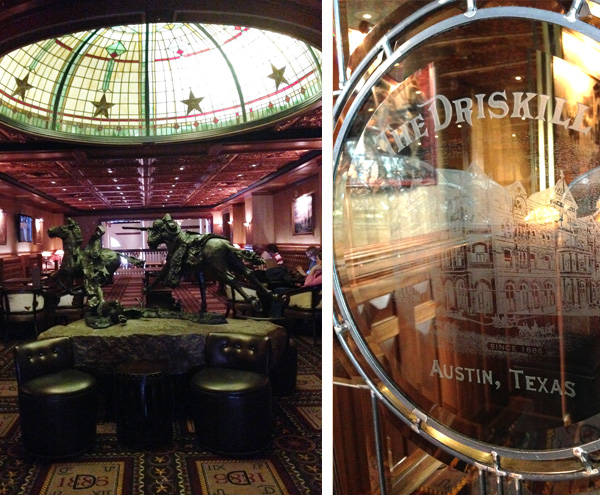 Some awesome things about Austin….
– The Food: Delicious restaurants everywhere!  You must try the Magnolia Cafe.  Those are fudge brownie pancakes below.  Yikes!  I mean, YUM!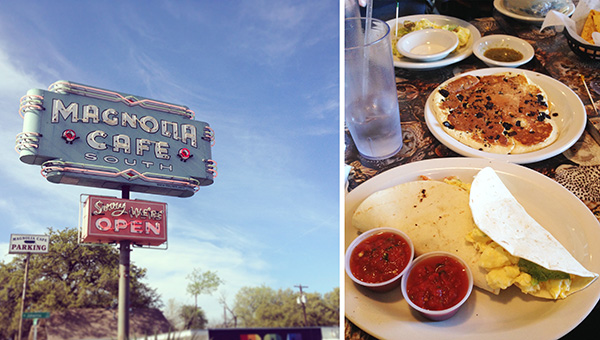 – The Food Trucks: They are on practically every corner.  I seriously had one of the best burgers of my life from a food truck.  (Sorry no photo.  I gobbled it up before I could take one!)
– The Bars: They are everywhere.  This is a party town (home of the University of Texas).  Drink up.  This bartender had a gun of tequila…Only in Texas.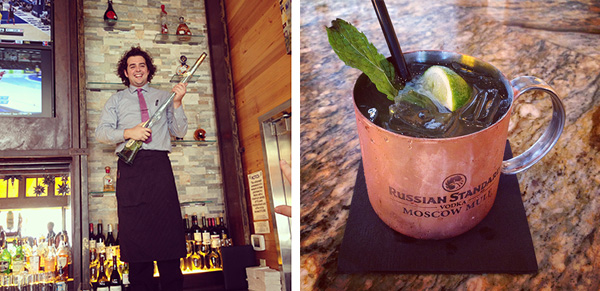 – The Bats: You have to see it to believe it.  http://youtu.be/2g6DLECHdL4

– The Art:  Amazing art everywhere.  Especially on out South Congress St.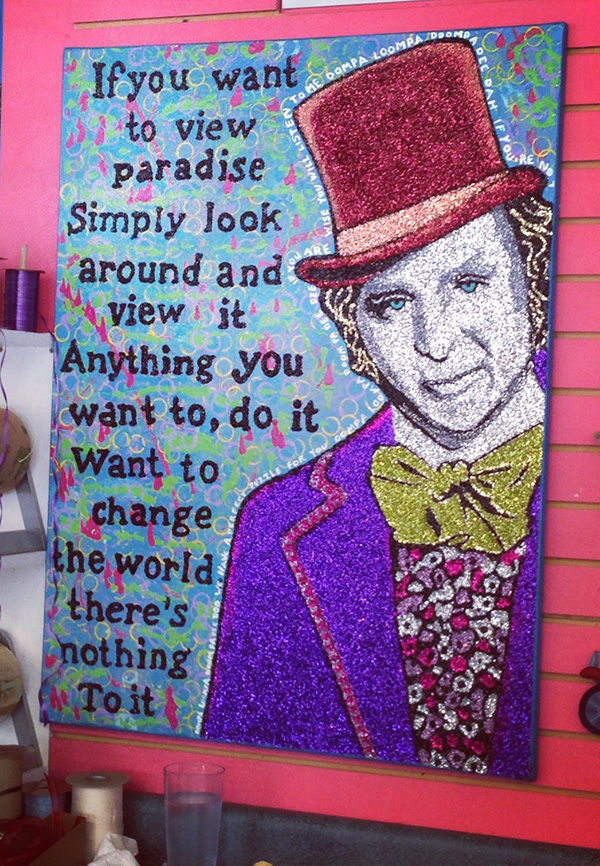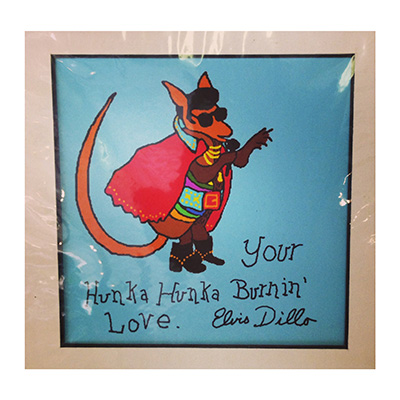 (Both pieces above found at Prima Dora on S. Congress St.)
Have I convinced you to go visit Austin yet?  I can't wait to go back!