First, congratulations to the winner of the Apricot Lane Girlfriend Styling Session and $50 in Apricot Lane Charlotte gift cards Giveaway…..

Please contact us to claim your prize!
To wrap up our camping theme week here on Sunny Slide Up, we have a guest from Apricot Lane Charlotte to share with us the 7 Fashion Essentials a Girl Needs to Survive – for camping, glamping and more!

Whether you are going to Coachella or taking a local camping trip with the family, you still need to look the part. Fashion is fun! It is the costume we wear on the stage of our life. Can you remember a certain article of clothing that was your ultimate favorite growing up? I remember my magnetic rainbow belt that was a staple in my wardrobe as a kid. Although we may not put much thought into getting dressed in the morning, fashion is part of the memories we create in life. We all have a little 'fashionista' in our hearts. This week we are celebrating camping in our stores, or should we say-Glamping, and talking about the 7 essentials you need if you were to take a camping trip.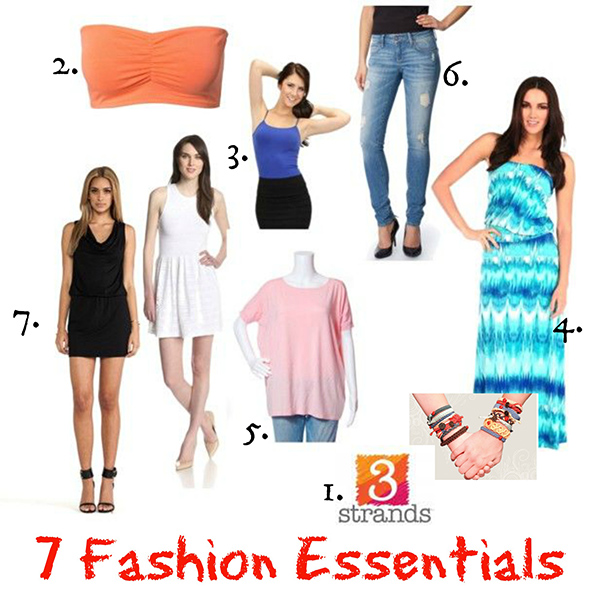 1. 3Strands power – We believe strongly that we must be working for a greater purpose. We love helping dress women and make them feel confident, however we also find it important to help others. Through the 3Strands foundation we educate others on ways to stop human trafficking.
2. Bandeau Beautiful – Great fashion requires great underpinnings. Don't worry if you can't wear a bra, just put a bandeau on top of it and voilá! Everyone can wear a backless shirt.
3. Tanks – Every girl need a collection of Nikibikis. Soft, stretchy and perfect. They are perfect under everything!
4. Pretty in Print – Everyone needs some fun! Print is hot this Summer! Mix it in or wear it together.
5. Hello, Piko. – What's your favorite tee? Ours is the Piko tee. Piko makes the best oversized tee that just looks perfect on everyone. Add a chunky necklace and some skinnys and you have a great date night outfit.
6. Dazed for Denim! – It's our favorite staple. Denim will always be a wardrobe must. The most important thing is to find a pair that fits your body. Stop by and one of our specialists will help you find the perfect pair.
7. LBD or LWD, you choose. – Both are wardrobe staples. Everyone needs a little black or white dress when that party arises and you have nothing to wear. It should be a perfect fit and be your go to wardrobe item.
Be sure to connect with us on social media to stay updated on new arrivals, upcoming events, fashion tips and more! Check us out at Facebook.com/ApricotLaneCharlotte and Pinterest.com/apricotlanenc/.
– Sarah
(Sarah O'Connor is Director of Marketing for Apricot Lane stores throughout North Carolina)