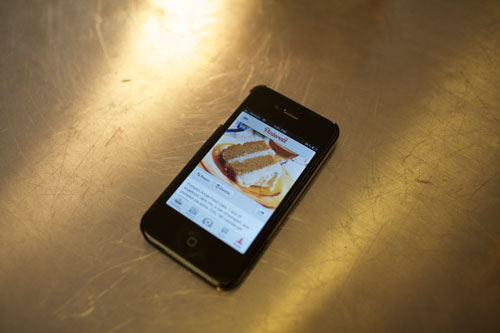 Sunday was a rainy, dreary, cold (FALL!) day here in Charlotte… which meant it was the perfect opportunity to throw some food in the crock pot and whip up a new, seasonal dessert. 
I had been in the mood to make pumpkin pie, only waiting until it was seasonally appropriate to do so – ha! – and as I was scrolling through Pinterest one day,  this recipe for pumpkin angel food cake caught my eye immediately:   1) because I love angel food cake  (lighter/healthier alternative to other cakes) and 2) it's easy to make! 
The original recipe called for a layer of ginger-cream filling & frosting, but that was pushing it too far for me in the spice department, so I left that out and just went with cream cheese frosting – perfect choice!
So, ingredients were simple:
Angel food cake, water, flour, canned pumpkin (not pumpkin pie mix) and frosting of your choice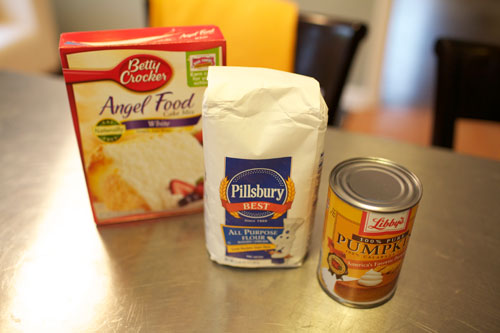 Move oven rack to lowest position and heat to 350 degrees.
In a large bowl beat cake mix, 1 tablespoon flour, 3/4 canned pumpkin and 1 cup of cold water with an electric mixer.  Beat on low for 30 seconds and medium speed for 1 minute.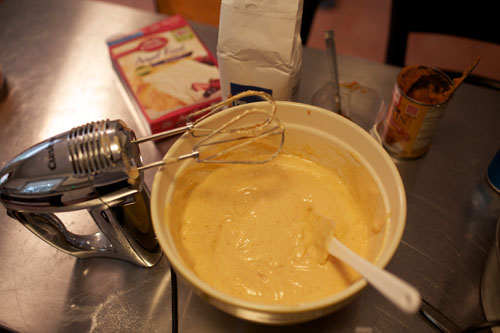 Pour into ungreased 10-inch angel food cake pan and bake for 37 to 47 minutes (with my oven it was just about 45 minutes). 
Immediately turn pan upside down onto heatproof funnel or glass bottle, and let cool for about 2 hours.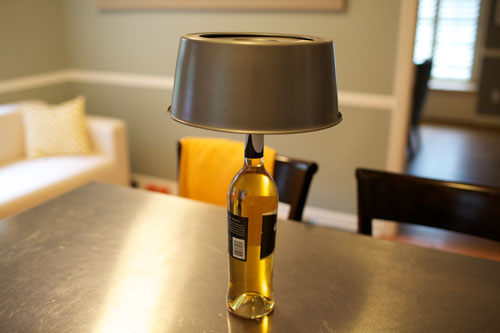 Frost and enjoy!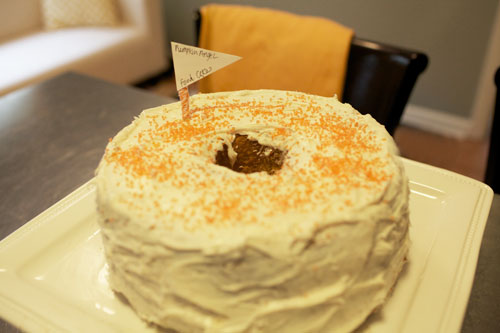 We loved it, and hardly tasted the pumpkin flavor!
Easy and simple recipe – score another point for Pinterest!