I stumbled across this article titled "Meet the 'Martha Stewart' of tech" this past weekend and I was intrigued…enough so, that I went to check out the website –  Brit + Co.
JACKPOT!  This is a Pinterest lovers wonderland.  I for one have two Pinterest accounts….my personal and one for my business.  Plus, we have the Sunny Slide Up Pinterest account.  So, I guess that is really three…..and between those you can imagine all of the creative collections of images, ideas and projects!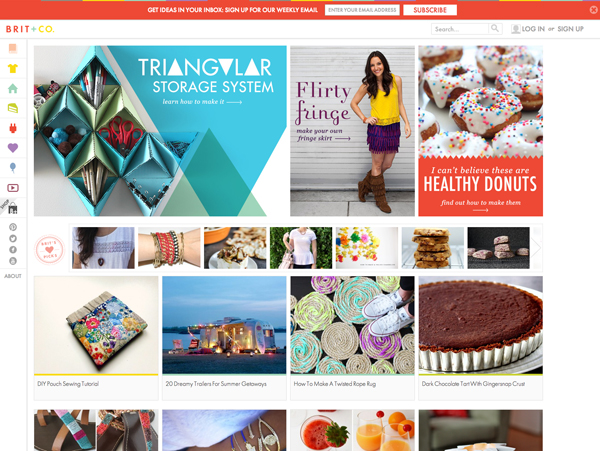 Brit is a lifestyle brand that seeks to curate and create innovative new ways for busy, but inspired people to live more simply, beautifully and creatively. The goal is to show people how to add order to the chaos of their daily lives in a fun, easy and elegant way. Brit + Co. is the leading community for creative living, making, and doing in the digital age.
Topics on the site include… DYI  – Style – Recipes – Tech – Health – Events
You can even watch episodes on a variety of topics.
And there is even a FREE app!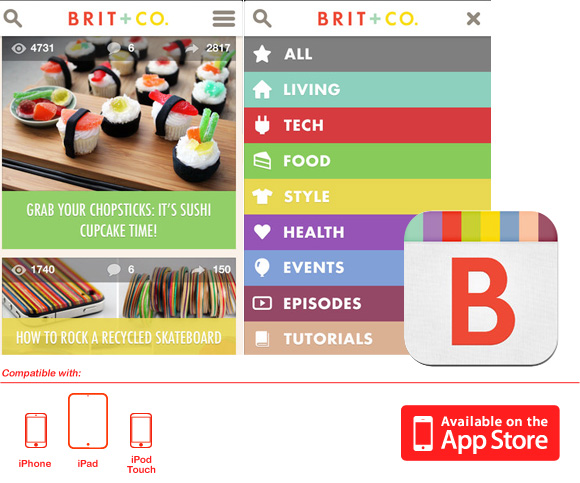 They even sell  "Brit Kits"….and I love their description for these:
We've all been there: we see it, we pin it, we forget about it. The popularity of do-it-yourself projects may be growing online, but how many of them are we actually "doing" offline? If you're like most people I know, the answer is: very few, if any. Why is this? From what I've heard from you, the top two reasons are because you don't have the time or materials… and you certainly don't have the time to go shopping for materials.

That's why I'm thrilled to announce the launch of Brit Kits, popular do-it-yourself projects in a box, delivered monthly to your doorstep.
I'm guilty of filling up Pinterest boards with TONS of great ideas….that I will "do later, when I have time".  Well, maybe.  But it is hard to find extra time these days running my own business!  So, I love this idea of a box of goodies showing up each month with creative projects to inspire me.  Great idea Brit + Co!

Fun stuff, right?  Go check out www.brit.co for yourself and enjoy!