Oh boy, do I have some yummy goodness to share with you.
Peanut butter, chocolate, bananas, strawberries ….need I say more?!?!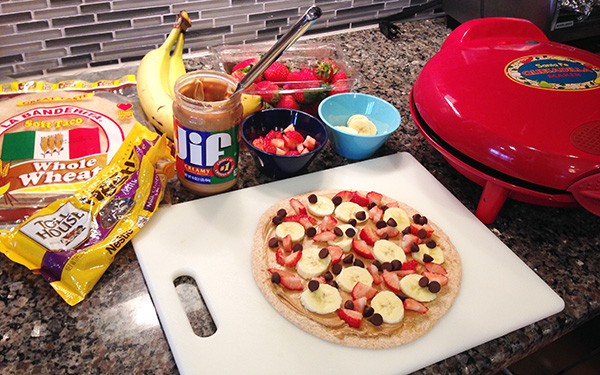 Step 1: Take your tortilla and spread peanut butter all over.
Step 2: Add banana slices and strawberry slices.
Step 3: Sprinkle chocolate chips.
Step 4: Cover with another tortilla.
Step 5: Heat up in a quesadilla maker or pan.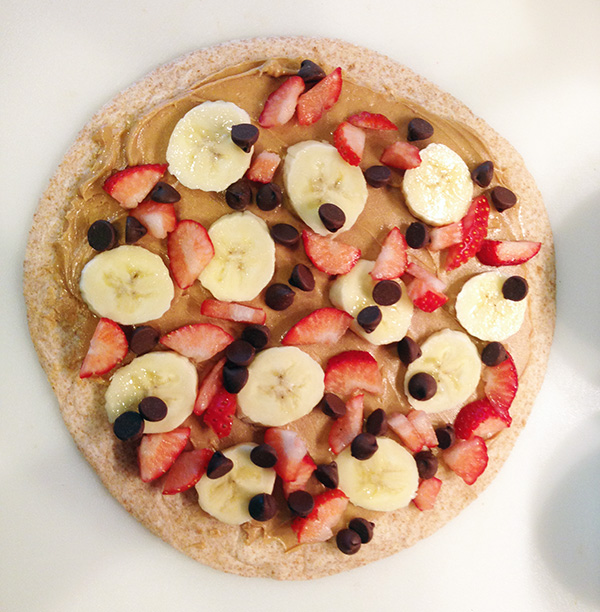 It helps to have a quesadilla maker, but it isn't necessary.  You can just use a regular sauce pan to heat up and brown the quesadilla.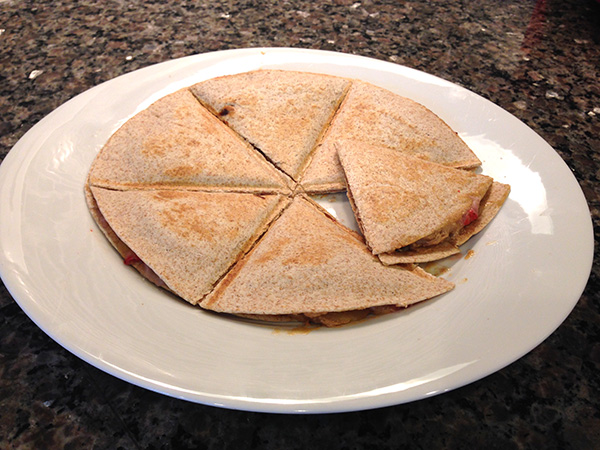 It doesn't look like much, but boy is it delicious.  A perfect treat for breakfast….or anytime!