Happy Birthday to us!   And to celebrate we want to give gifts to YOU!
We are running giveaways ALL MONTH LONG!  Be sure to keep up with us on Facebook, Instagram @sunnyslideup,  and here on the blog (check out the sidebar to subscribe by emails if you haven't already) – where we will be announcing giveaways and winners.
Before we get to the giveaways, we would like to take a moment to thank all of our wonderful friends, family and fans for making this blog such a success.  We have had a HUGE first year and we look forward to seeing what the future holds for Sunny Slide Up!
Now, technically we have been going at this blog a little over a year, but it took us a few months to get up on our feet and find our way.   So we decided to declare October as our official birthday month!
Have a look at some stats from our last year…

Over 250,000 visits to our blog!
Top 6 states bringing in traffic:
California
Texas
Florida
New York
Michigan
North Carolina
Top 5 posts:

470 Facebook Friends
868 Pinterest Friends
112 Instagram Friends
186 Twitter Friends
We have to be honest here.  We owe a lot of our success to chicken pot pies.  The blog post Heather did back in October of last year with the recipe blew up on Pinterest.  It has been nuts to watch it go "viral" in a sense.  If you google "chicken pot pie cupcakes" now you will find Sunny Slide Up right there with Betty Crocker.  And they really are delicious.  If you haven't tried the recipe yet, you should!
What will the next year bring?  Well, Jenn is having a baby and Mandi is having a wedding – so look for some fun posts on those topics!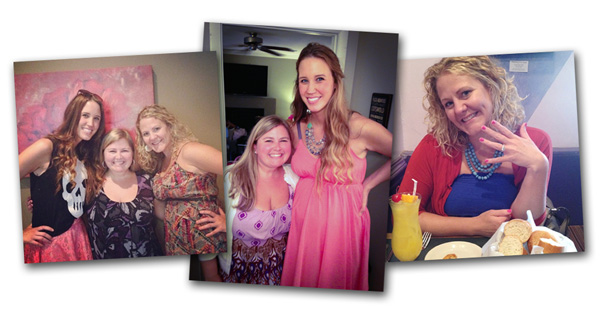 Now, who's ready for some giveaways????
…. stay tuned later today 🙂