It's time for another giveaway!
And this one is a perfect spring fit….a custom built birdhouse from Shawn Hobbs Designs!
Shawn builds custom birdhouses…amazing works of art for our furry feathered friends. He uses a mixed media sculpture approach with almost 100% recycled materials from estate and yard sales, thrift shops and flea markets.  He believes the journey of finding the materials is just as fun as building and creating the expression.  And the best part…..no two are alike!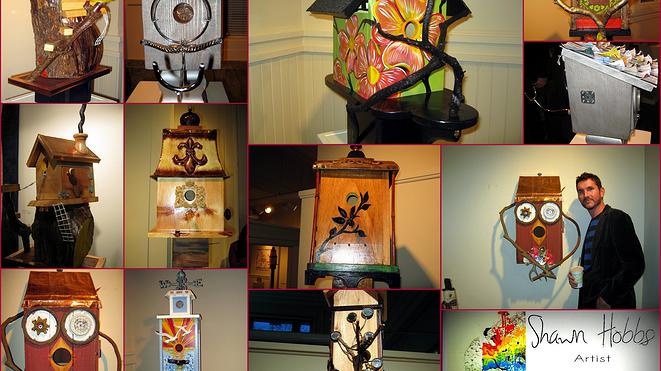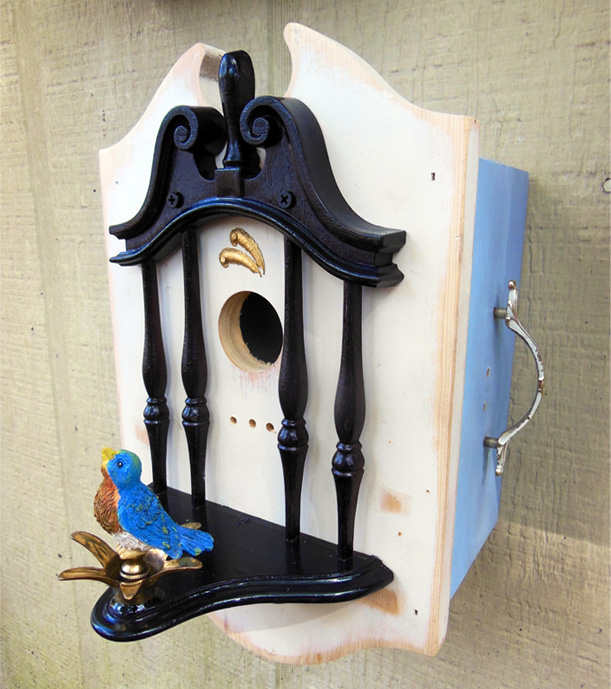 (Custom Birdhouse – $95.00 value)
This bird house (10×14) is made from 100% recycled material and exterior grade.  The body is reclaimed shelving boards and the front plate is a recycled trophy achievement plaque with a 70's wall art votive holder painted black. The bird was a lampshade topper and the gold accents are feathers on a votive holder. This wall mount style will easily bring the birds closer to your home garage or shed. Great for beside a front door, under a porch, on a chimney or side of a garage.  Birds like wrens, chickadees, sparrows, finches that already love front door wreaths, hanging baskets and ferns will be glad to call this easy mount wall birdhouse home.
THE RULES:
This is a "Share It To Win It" Facebook Giveaway.  To win, you must click the Facebook button below and "share" the giveaway image to your Facbeook page.
One winner will be selected by random draw on Thursday, 4/18/13 at 11:59pm EST.
Winner will be announced on Friday, 4/19/13 in Shawn Hobb's guest blog post and on Facebook.
Winner must contact Sunny Slide Up and provide mailing address.  Mailing address must be within continental United States.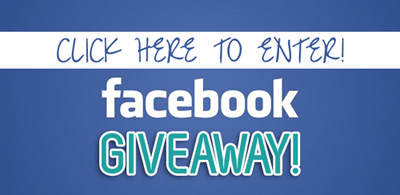 GOOD LUCK!!