I love to cook, bake, entertain and all of the above!  So, when I received 3 aprons for wedding gifts, I have to admit, the wife-to-be in me got kind of excited!  I have never been one to wear an apron, but now that I have 3 different ones, I am thinking… why not?!  I mean, they have pockets, they keep your clothes clean, you can alway wipe your hands dry, pick up things that are hot… and they are just so darn cute!  Don't you agree!  They may become my new go-to hostess gift!
Here is one that I used last night – you can get it here!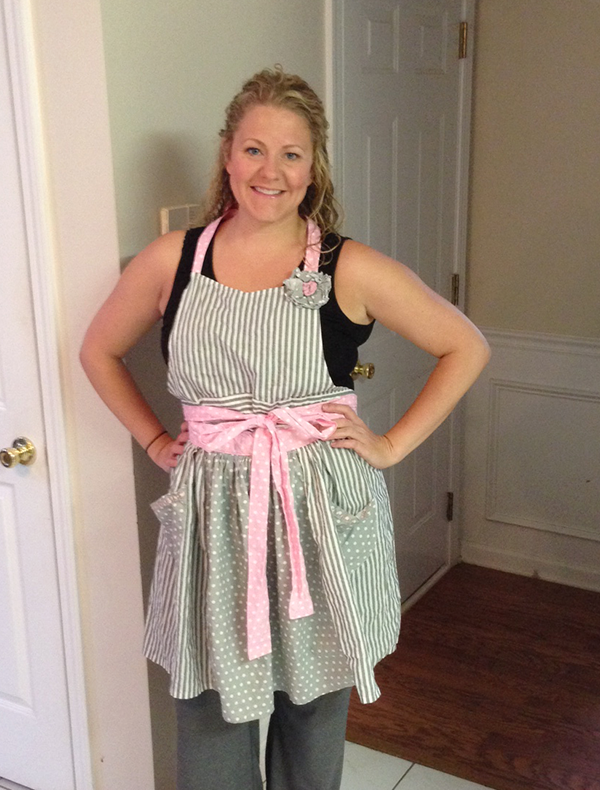 This girl totally knows her way around the kitchen!
They sell adorable aprons EVERYWHERE and are typically around $20-$25…  below are a few that I found!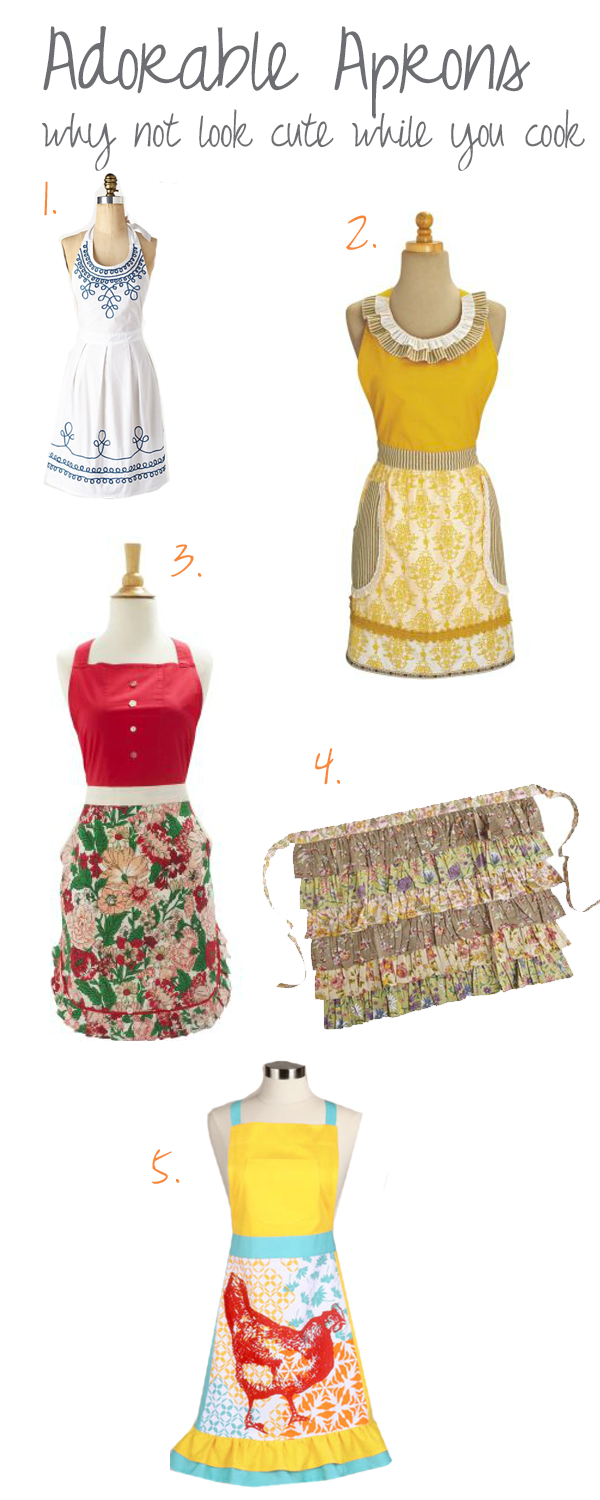 1. Blue and White Loop-de-loop | 2. Gold Damask Vintage Apron | 3. Geranium Vintage | 4. Vintage Ruffle | 5. Funky Chicken Apron
Links to aprons at:  Sur La Table, Williams-Sonoma, Pier 1, World Market, and Anthropologie