Sometimes you just need a little pep talk.
I came across this video "A Pep Talk From Kid President To You" on Mashable's "The 40 Most Viral YouTube Videos of 2013" – a great list of videos to watch, well most of them.  You never really know what is going to take off and go viral on the web huh?  This was one of my favorite videos from the list and something I immediately wanted to share here on Sunny Slide Up.
http://youtu.be/l-gQLqv9f4o – Video by SoulPancake
This kid is the cutest.  And he really makes some valid points…
The world needs you. Stop being boring! 
If life was a game, aren't we on the same team?
What if there really were two paths?  I want to be in the one that leads to awesome. 
What will you create to make the world awesome? Nothing if you keep sitting there!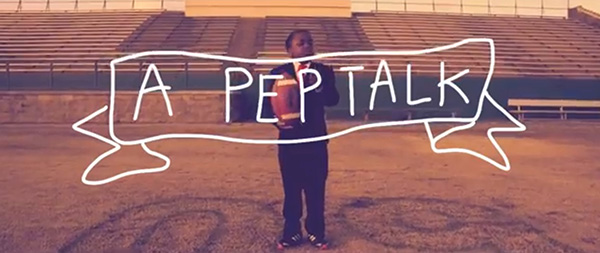 Now, go seize the day!