A good friend of mine recently had a beautiful baby girl!  We are all in love with her already!
The nursery is adorable and has a bird theme… so it was easy to pick a theme for her shower!  We wanted to get a bird cage for her nursery so we decided to have a bird theme shower focused around the bird cage!  I was so happy with how it turned out!
Here is the invitation that I did for the shower…. A little birdy told me…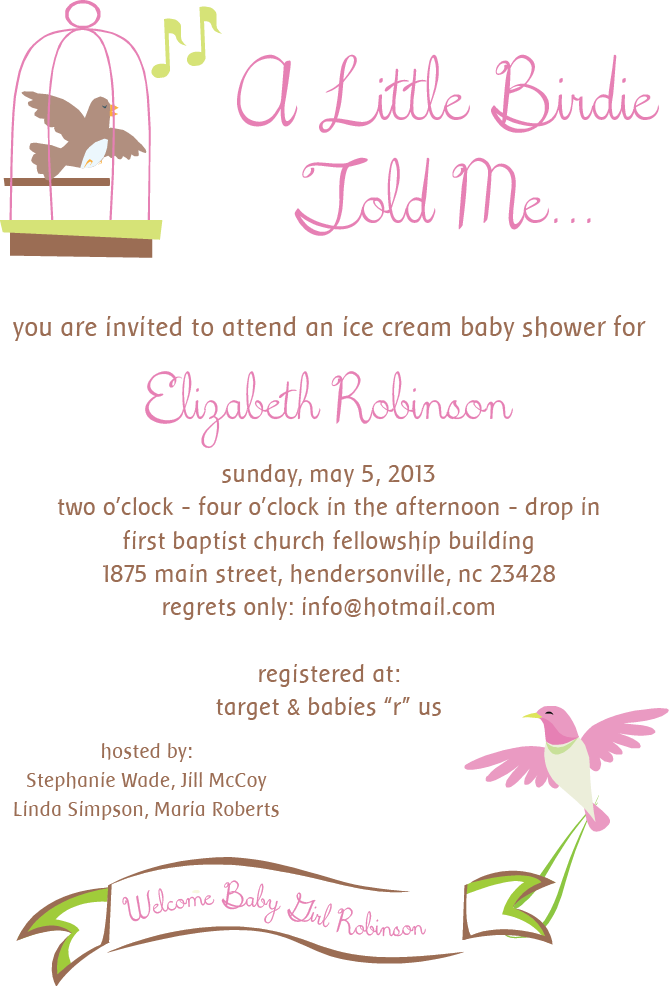 We had an ice cream social party and decorated with birds, nests, eggs, bird houses, cages, etc.
Here is a look at the ice cream toppings.  This was so simple to do – glass bowls and inexpensive tags we picked up at a craft store worked perfectly.  Gotta have pickles with your ice cream for the pregnant girl!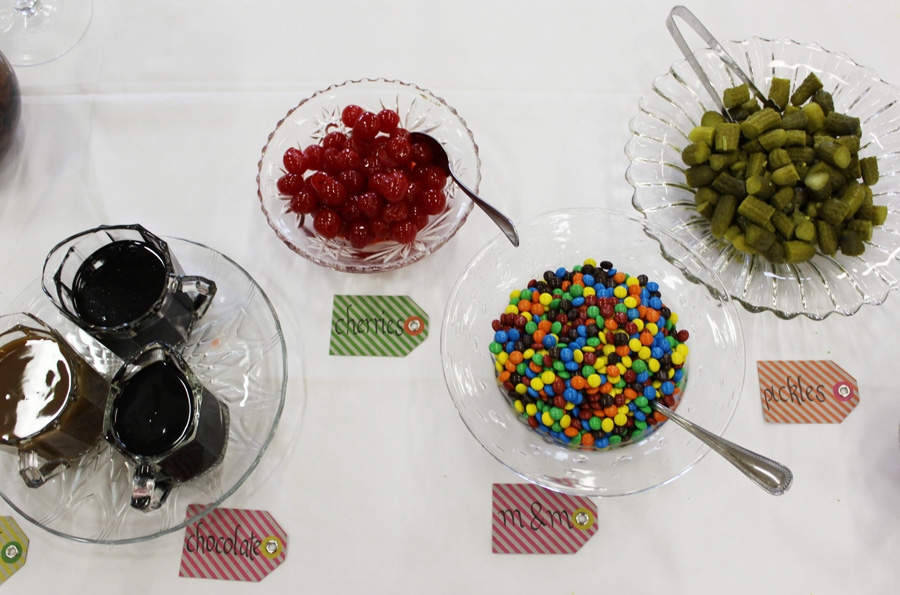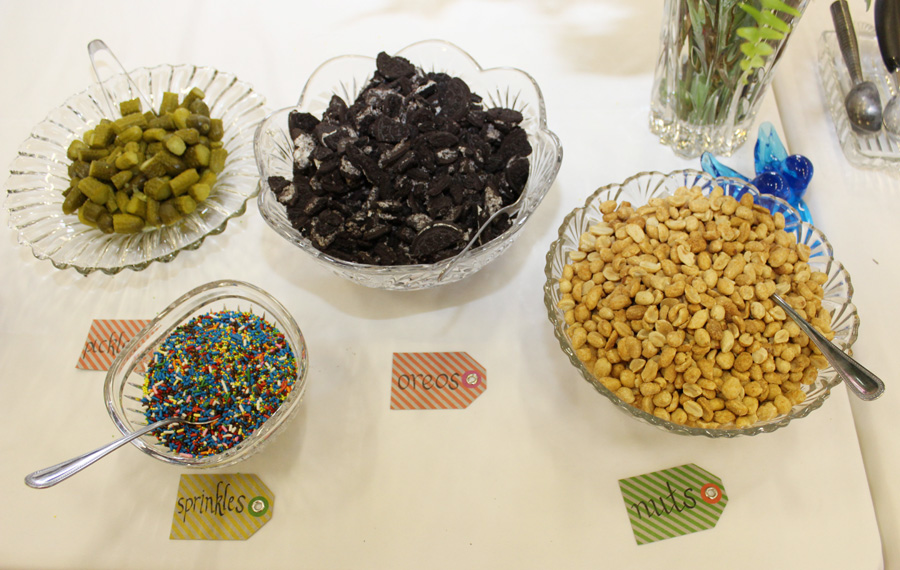 Here are a few pictures of the tables decorated for the shower.  This was a simple, inexpensive solution to decorating a large amount of tables.  All of the girls that hosted brought in things from their homes to keep the cost down.  We also tossed in a few candy eggs for people to snack on at the tables.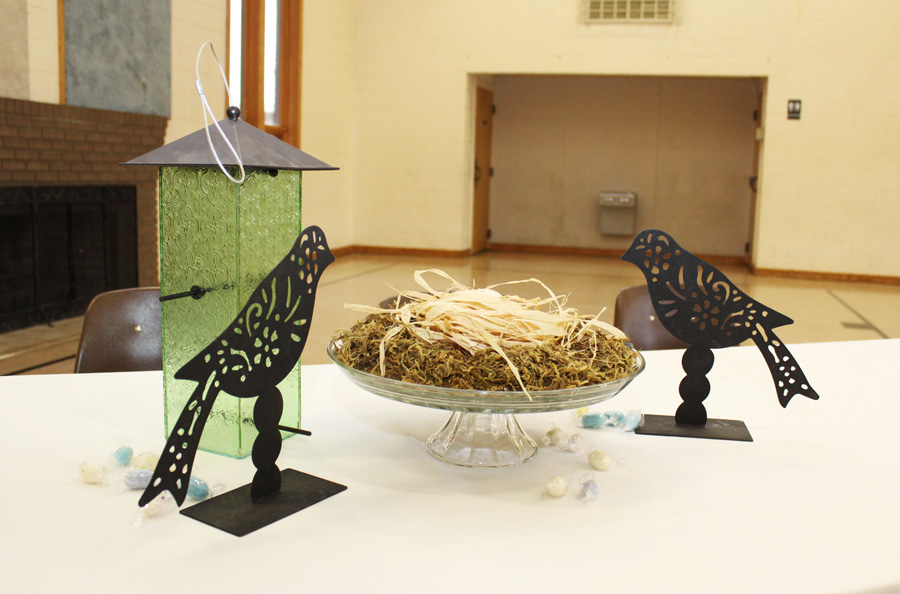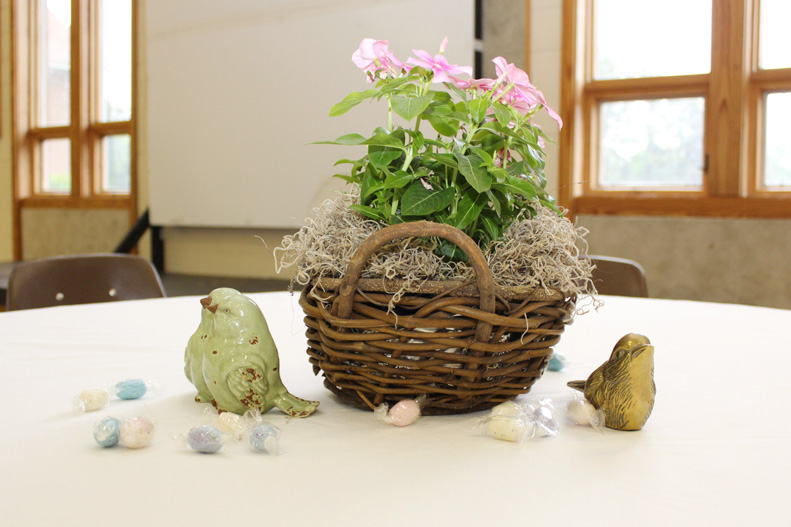 Finally we added in some fresh cut flowers from our yards and local grocery store, and the decor was complete!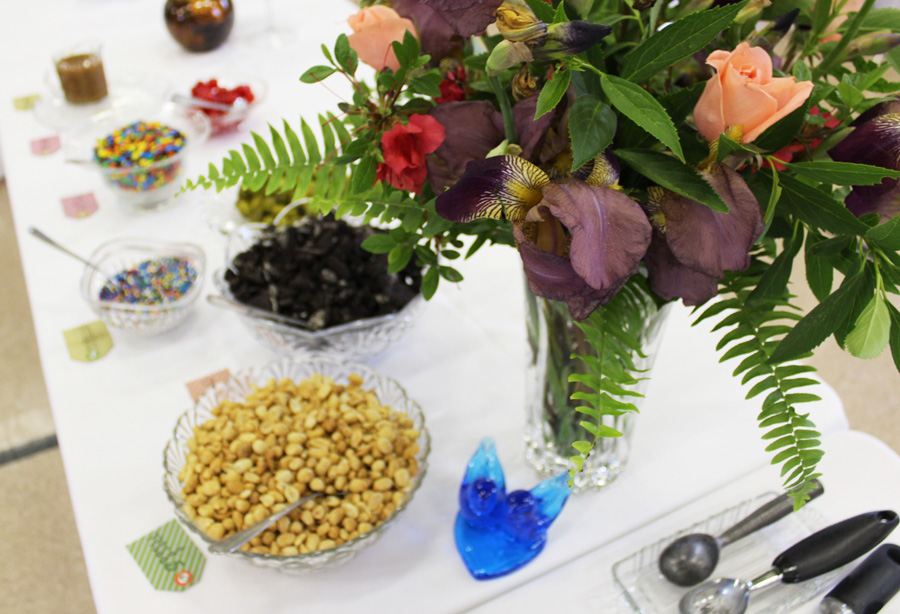 I am lucky enough to have an amazing woman I work with on all of my cakes!  I trust her completely and have NEVER been disappointed!  I emailed her a copy of the invitation and she created this cake and matching cupcakes….  LOVE!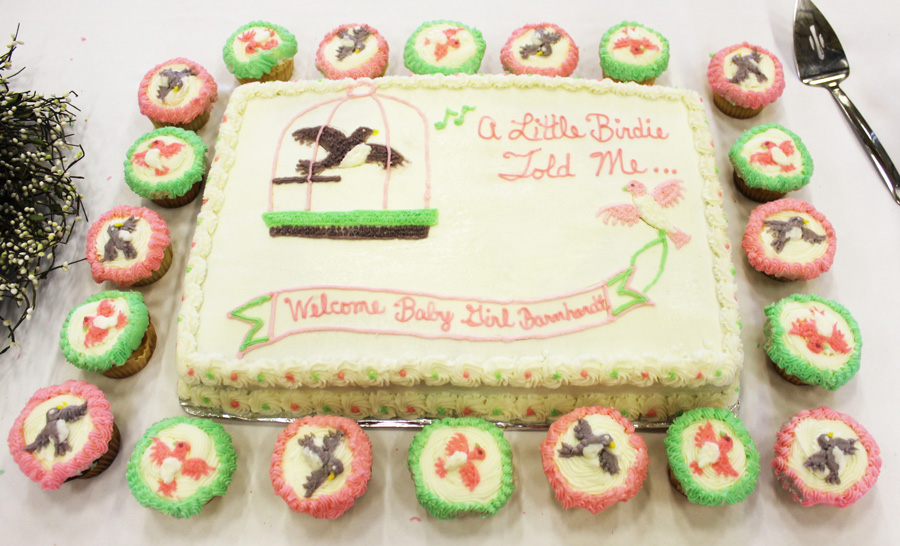 My advice for your next shower… pick a theme that you can work with using pieces from your homes to give it a personal touch while saving you money.
What have you seen work well for baby shower themes?