This is pretty magical.  Doesn't look like much in the daytime, but how amazing all lit up at night.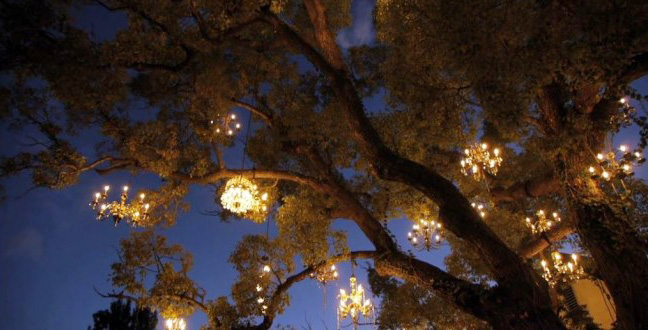 I came across this video about an art project, by Adam Tenenbaum – "The Chandelier Tree" – and the name itself sounds beautiful, right?
http://vimeo.com/colinkennedy/chandeliertree
Chandelier Tree from Colin Kennedy on Vimeo. (Image Source: The EastSider LA)
The project is beautiful. And now, I want one. A Chandelier Tree. Can you imagine having one of these in your yard?  Wow.  So, someday. Somehow.  A girl can dream.
But for now, maybe I could take a trip to LA, and be sure this is on my must-see list.