The girls at Sunny Slide Up have decided to join in a challenge of 100 days of happy.  I am personally excited to do this challenge!  Right now I have a lot going on in my life between moving, getting a dog, work and planning a wedding.  I realized that often times I do not step back and take in each moment and the extreme happiness that I do have in my life each and every day.  I am not sure what I hope to get out of this challenge, but I know that after we discussed participating, it felt right.  Here are some "whys" listed out on their website…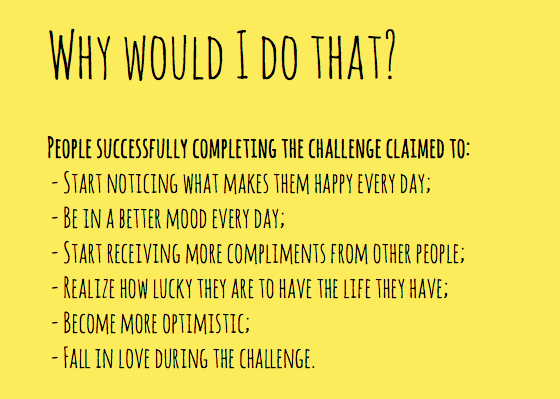 I encourage you to join in with us!  It is simple… just go to their website 100happydays.com, register (here) and then begin to submit your happy.  There are 3 ways to do it!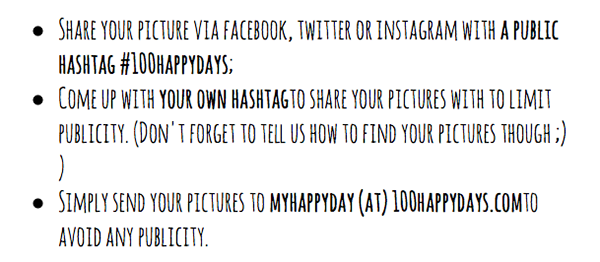 We have decided to do this via Instagram using the hashtag #100happydays

You can find all of us instagram!
Mandi – me!  dryinkdesigns
Heather – thecreativestack
Jenn – thefortunateplight
Follow us and see!  I am sure a few will pop up on our Sunny Slide Up Instagram Page as well!
So… the question to us… the question to you…